Happy Valentine's day to you!
All You need is Love!
I love Valentine's Day, I know it's commercial (and all that malarkey I do not really care for) but any excuse for a celebration of Love I say.
Are you doing something special for the VIP in your life today? I hope so. I am talking about YOU of course!   Be kind to yourself today and every day because you deserve it. Self-Love  is the very first romance !!!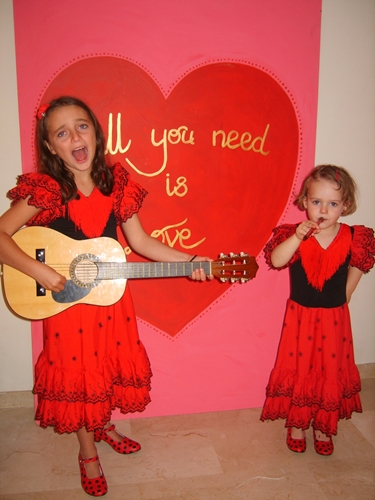 Well I have something very special and exciting to share with YOU. I am totally 'head over heels' with my  'New Baby'. I am the proud parent of  'The Serendipity Experience' a love based project, born from a desire to share and connect.
The Serendipity Experience is introducing and hosting NEW Dream weekends here in Javea, Spain.
An all-inclusive, re-treat style, chillax breaks with an underlying premise of FUN! Let us look after YOU.
You choose your weekend from the menu, book your flight and we will sort out everything else. We have created an amazing menu to satisfy many taste buds.
There are themed weekends and mid-week breaks and all the information will be available soon on the new website. So watch this space! All very exciting!
I spent many years travelling and working abroad but I chose to live in Javea, Spain (since 2006). I am truly grateful to be here. We have a lovely life with a strong connection to nature and fantastic weather. All the current Serendipity services and Fun events  will continue with renewed energy maximising them to their fullest potential.