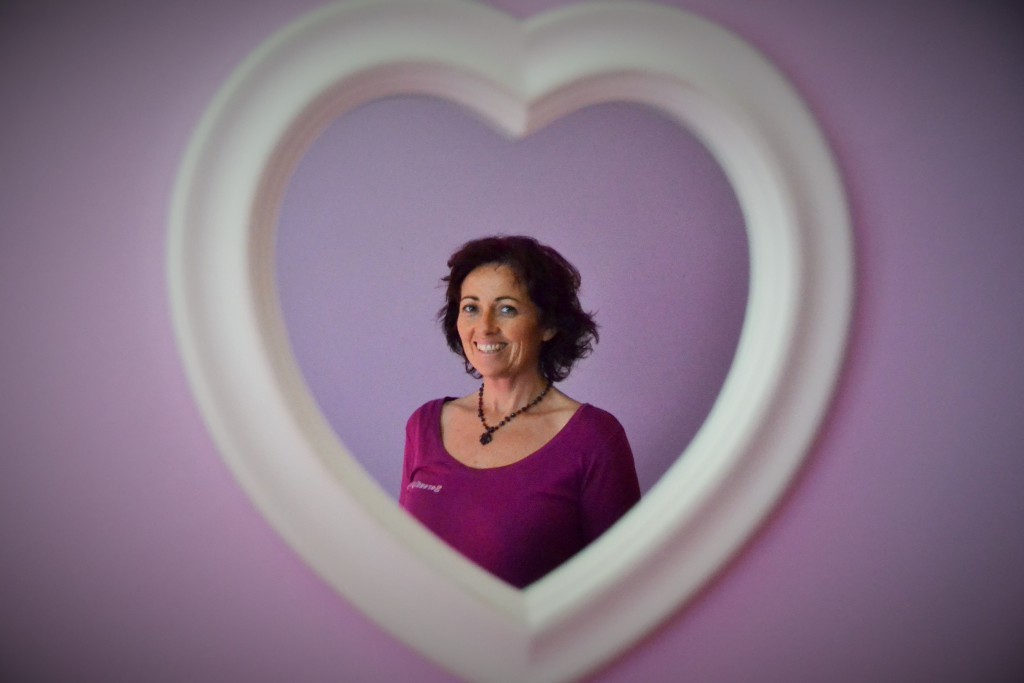 ---
I was born in the summer of 1969, the Woodstock Festival was just about to take place and men were landing on the moon (apparently).
What a place to be, London was swinging in the 60's! The place was buzzing. The Mama's & the Papa's were taking a break and having a change of scene and so were mine.  One minute you're living it up, not a care in the world, California dreaming, out dancing, hitting the live bands and the clubs, sometimes in your lunch break, listening to some of the best music ever and the next minute your changing nappies. It happens to the best of us.  I was a Happy Accident; funnily enough that is another common explanation of the word Serendipity!
Born into a house of Love, I am forever grateful for the wonderful childhood that was gifted to me. Surrounded by lots of special souls, my brother Paul and I grew up listening to the wondrous tales and stories of what it was like to be a young, care free teenager back in the Summer of Love (1967). Seeing The Beatle's live etc… The radio was always on – music was a huge part of our life. In my opinion the Sixties was a very exciting decade, full of Love & Peace with a new sense of freedom and liberation. The fashion scene was changing along with the new perceptions. I am still so attracted to that era. I am just a wannabe Hippy at heart really.
We are a big extended family, my mum is 1 of 7, my Nan is 1 of 13 and her mum was 1 of 17! Yes they were Irish and I'm very proud of my roots. I have nothing but fond memories of my childhood summers going home to West Cork  to milk the cows on the farm. I remember wearing tracksuits and raincoats on the beach in an Irish summer because it was freezing. The happy memories of ' Coke & Crisps'  down the pub with kids running around everywhere are unforgettable and quite paradoxical to how we raise our children today on organic apple juice and carrot sticks.  I remember how good the food tasted back then. I always returned home to London after the summer, chubbier than when I left.
I loved the Craic, the Traditional music, the characters, the accents, it felt magical then and it still does now every time I visit. Ireland feeds my soul and so does the odd glass of Guinness these days. If we were not in Ireland, we spent our summer holidays in Sunny Spain, a big gang of us, 4 or 5 families who holidayed together, laughing, having fun, creating memories – lucky me. Spain never felt 'foreign'.
Oh how memory is such a gift when we use it wisely.
Friends and Family are important to me and it is great to still be in contact with people from my primary and secondary schools. I enjoyed school but left early, I started 'A' levels but got off the bus on the way to school one day, popped into a recruitment office, no internet then you know. I got a job the same day and started work the next week.
It was an interesting couple of years but my wish to travel was so strong, so I started saving and at  age 18,  3 school friends and I  signed up to work on Camp America, to look after the little ones on their summer camp experience. I was posted upstate New York, Camp Oxford-Guildford. I think I caught the travel bug.
I made some lifelong friends and my eyes were widened to the American way of doing things. We all had family over there and travelled the East Coast from Toronto down to Florida visiting them all. My American – Irish family were mainly based in Boston & New York, no surprises there. I'm not sure what happened to our backpacking plan as there seems to be more photos of our rucksacks hanging out of the back of limousine's that we hired, than photos  of us waiting for a greyhound bus. Those were the days when we actually printed photos.
I returned to London with the girls, our clever friend Debbie went off to Uni, that's how it was then. The rest of us got jobs but I could not settle and so off I trotted again. Embarking on a mad season in the Greek islands, anybody who remembers the 'Ouzo' days will know what I mean. Rhodes, Crete & Paros were certainly Fun in the Sun.  Santorini is truly gorgeous but it was the final week in 'IOS' that nearly finished me, we were truly partied out.
In 1990 I hit the road again for the Asia tour. I am not sure that I was really ready for the big culture shock of India but I loved the new smells and colours. I fell in Love with Nepal, especially Kathmandu and the white water rafting down the Trisuli river.  Next stop was Thailand, elephant trekking up in the north and the full moon parties down on the islands were just a couple of the most amazing memories made. Not to mention the amazing flavours of the local cuisine. Malaysia, Singapore & Bali were all interesting in their own right.
I lived and worked in Perth, Australia for a few months before the big drive across the Nullarbor to Melbourne and Sydney. Of course it would not be the same without a little dive on the Great Barrier Reef. What an adventure, fun times were had by all.
Hitch hiking around the beautiful North Island of New Zealand with Dutch Annie was a highlight. So was meeting the crazy gang on The Kiwi Experience tour whilst exploring the South Island, climbing glaciers and all that stuff.
The list goes on and on…Hawaii holds a special place in my heart.
Portugal bought me back closer to home but not for long. Off to sea I sailed then for 3 crazy unforgettable years on the Princess cruise ships. We worked hard but played harder! Bartending was fun and diverse. From dressing as pirates serving Rum punches on the Caribbean island that Princess cruises owned, to running Champagne & Caviar bars aboard 72,000 ton of Oceanic splendour.
Of course the most important bar was Downstairs, below decks, in the 'pig', the CREW bar! The cruise ships seemed huge back then. We sailed around Alaska, Mexico, Panama Canal, Caribbean, South Pacific and everywhere in between and en route.
The final chapter of the tour was a stint in Hong Kong, the final years under British rule. Lamma Island was home. A small island off of the main Hong Kong Island, there were no cars on the island and if you missed the last ferry home then you had to hire a private sampan home. The women in the local grocery store still used an abacus to add up your bill, I loved that. It was at this time, 1995, that an estate agent friend of mine told me that she was using something new called the internet. I remember the story of how she was off on a photo shoot and people all over the world were going to be able to view the properties that she had for sale. No, I had never heard of the internet, isn't it crazy to believe that was only 20years ago!
This was an interesting phase of my life, I will tell you the full story when I see you.  A crazy time was being had by all and in a nutshell, HK saw the creation of my son Charlie. We joke about getting him a tattoo like a t-shirt label saying 'Made in Hong Kong'.
I was spoilt having spent years in the 'blue sky and clear sea world' which did not make the decision easy to return to the UK .  A few stopovers on the way back, softened the blow. A stopover in Oz, a little spin  from Cairns down to Sydney with more adventures of running into tornadoes and being evicted from islands due to severe weather conditions. My first trip to Cape Town, South Africa was mind blowing. Final destination – London Town and as Bob Dylan said 'The times they are a changin' and they certainly were.
I am so lucky to have taken the opportunities that presented themselves to me along the path. People often ask me 'where is the best place you visited?'
It´s hard to say isn't it! I seriously cannot choose one favourite place. However Vancouver, San Francisco, Hawaii, Sydney, Cape Town and Dublin are all in the Top 10.
And that was just the geographical journey, what a blast! I haven't even mentioned the spiritual one. It is never ending. All the searching and seeking, personal growth, insights, realisations and relationships that happened along the way were all part of the trip. The happy hours, the crazy nights, the sad days, the confused sessions, the lonely times, the vulnerable periods,  Experience after Experience and each one a gift, regardless of whether society has labelled them good, bad or ugly.
I covered quite a lot of ground, meeting lots of interesting characters on the way. Yes I am always attracted to them. My dad says you can put 100 normal fellas in a field and one weirdo and she'll find him! Funny that, the quirky ones always seemed normal to me, whatever that is? Normal???
To be continued…
People and relationships intrigue me. It`s funny how the cute little things that you adore about somebody when you first meet them, you know when Love is in the air, when you are wearing your rose tinted glasses in that first phase of a new relationship, are the very same things that really drive you bonkers after about 3 months. I lost count of the number of Soul Mates that I met along the way, sometimes on a daily basis, ha ha. I lived my life by 'signs'….  It is very freeing to have realised that Life is my Soul mate.
My friends say that I am just in Love with Love but it feels more like I just fall back in Love with Life every day. Experience is a great teacher. And through these teachings and self-realisations, new understandings have shown up. I have let go of the need to apologise to everybody after I realised recently that I had been trying to help, fix, convert and save half the world. All that trying to save everybody was quite exhausting. I thought I was being kind. I see with clarity now that in fact over-kindness ironically can be one of the biggest crimes that humans carry out, innocently.
Now I just try to remember to be kind to myself and the rest will naturally take care of itself.  Everybody else's experience is just that, their experience, not really my business. It feels good to be comfortable with other people's uncomfortable – ness as well as my own.
I am really enjoying the relief bought to me by NOT getting caught up in other people's stuff, stepping back from a happening instead of steaming in there with my own judgemental views or opinions. Nobody made me God, not my drama, not my circus, not my monkeys.
I remember the day when I had that ' eureka ' moment and saw how completely exhausted I was with my belief that I had to be so giving to keep in credit with the Universe! I was very busy 'doing good' as much as possible.  I thought that was how it worked, do good and good deeds would be returned. That is lots of doing, how about just being?
Wow, it feels good to be living in the mystery of life and hanging about in the zone of Not Knowing, the unknown. Nobody likes a know it all.
A huge thank you from the bottom of my heart for pointing that out to me in a kind and non – judgemental way people, YOU know who you are! It sure helped me to 'Fall back in Love with Life!'
Thank you for reading and listening to my story, wishing you all happiness every day in every way.
The End
P.S.  I Love you all